Join the Rosillo & Associates Family
We are periodically looking for talented people interested to join our accounting team. Applicants should be career oriented in tax accounting in the Certified Public Accounting industry. Individuals should either have experience in a CPA firm, or should specifically looking for the experience in a CPA firm.
Is this the environment you would like to work in?
Here's what you'll need:
Passion for growth and tax accounting education
Skills in analyzing, anticipating, organizing and planning in a CPA firm environment
Hard working attitude to increase your value to the clients, yourself, and the firm.
Positions Available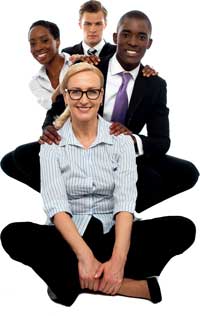 Accounting Internship
Learn more about the exciting world of accounting through this wonderful internship opportunity with a Multi-National CPA Firm.
Professional
Join an enthusiastic team. Applicant should have prior accounting experience, education and speak multiple languages: English, Spanish, and Portuguese. Professionals may receive full benefits and will be compensated based on the value the employee provides to their clients and the firm